Marko Ciciliani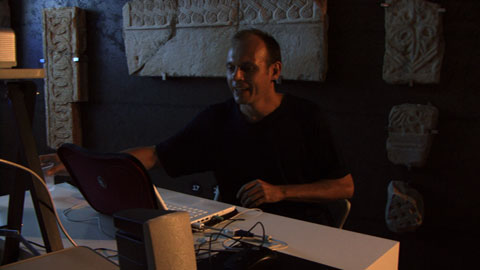 Concert "Corrosion" for no imput mixer and laser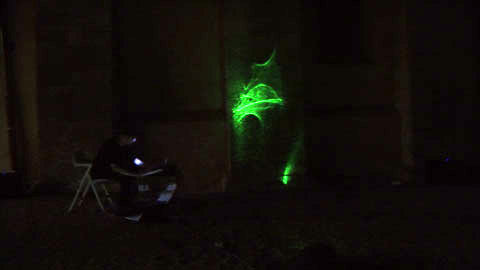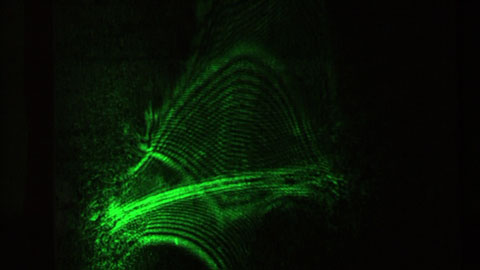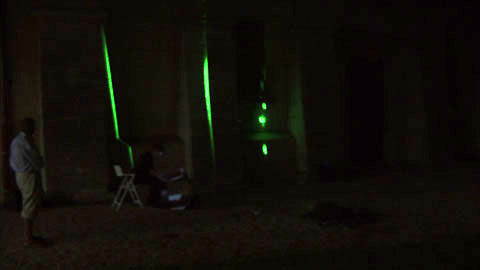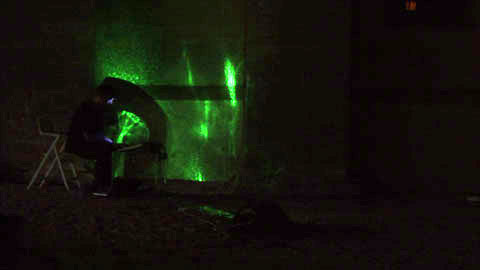 CV
received his musical training as a composer and electronic musician in New York, Hamburg and The Hague. Already during his studies he has collected extensive experience not only in the fields of "academic" composition, but also in free improvisation and with various pop-settings. He has written for a variety of settings, including orchestra, ensembles, solo works and sound
installations, often including live-electronics and other media like light, laser, video or cartoons.
Typical for Ciciliani's work is that it tries to combine seemingly contradictory materials, giving
the composition a feeling of experiment and playfulness, with surprising turns and a variety of color.
In his more recent work a special field of interest lies in the combination of sound and light and the exploration of the various interrelationships between the two, which is also the topic of his PhD research that he is currently following at Brunel University London.
The different "genres" in which Ciciliani's music can be heard and seen, are reflecting his manifold musical activities. His music has been programmed by festivals of electronic experimental music like Club Transmediale Berlin, Night of the Unexpected Amsterdam or the NowNow Series Sydney just as much as by international festivals for chamber music like Wien Modern, Gaudeamus, Forum Neue Musik Deutschlandfunk, Zagreb Biennale, ISCM World Music Days and many more. Also his sound installations have been presented by Galleries and Museums in the Netherlands, Germany and the UK.
In 2006 Ciciliani founded the group Bakin Zub, an ensemble comprising five distinguished musicians from different backgrounds. Bakin Zub is dedicated to the performance of Ciciliani's music while placing an emphasis on the combination of instrumental writing, live-electronics and light designs. In April 2007 Bakin Zub premiered and toured the multimedia work "My Ultradeep I" which received critical acclaim. In November 2008 the second evening-length project "Jeanne of the Dark" - composed in collaboration with Terre Thaemlitz - will be premiered at the Huddersfield Contemporary Music Festival.
As a performer Ciciliani has specialised in the no-input mixer, a mixing board which does not
use any external inputs, but where all sounds are created through internal feedbacks. As an improviser he has given concerts with Fred Frith, Gordon Mumma, Jaap Blonk, Axel Dörner and Sachiko M, amongst others. He has toured extensively with this instrument with different solo-repertoires. As an interpreter of electronic parts he is also working with leading orchestras and ensembles, like the Concertgebouw Orkest, Melbourne Symphony Orchestra, Philharmonia Orchestra London, SWR Orchestra, Musikfabrik and many more.